Raise your hand...
Are you a professional vacation rental owner or property manager ready to learn how to market your property, host better guests and feel the success of listing independence?


If you raised your hand, you're not alone! 
Vacation rental owners everywhere are frantically searching for the answers - how to get more direct bookings! 
You may have been working on this for while... but haven't seen a lot of traction yet.  
Or you might be completely new to direct booking (or vacation rentals) and want to get started the right way.
Unfortunately, most vacation rental owners haven't seen many, if ANY results from their marketing attempts. 
No matter who you talk to, it's a different story, some try but fail to see any progress. Others get a few direct bookings but aren't really sure how.  
But most throw in the towel before they really even get started and feel destined to rely on Airbnb, VRBO or property managers for most of their bookings, with fingers crossed that Airbnb, VRBO or Booking.com doesn't hide their property after one bad review, add more area competition... or suddenly decide to cancel all your bookings! 
It can be very challenging...too challenging. And it's not getting ANY easier. 

What you need is a system and tools to reach the right guests at the right time.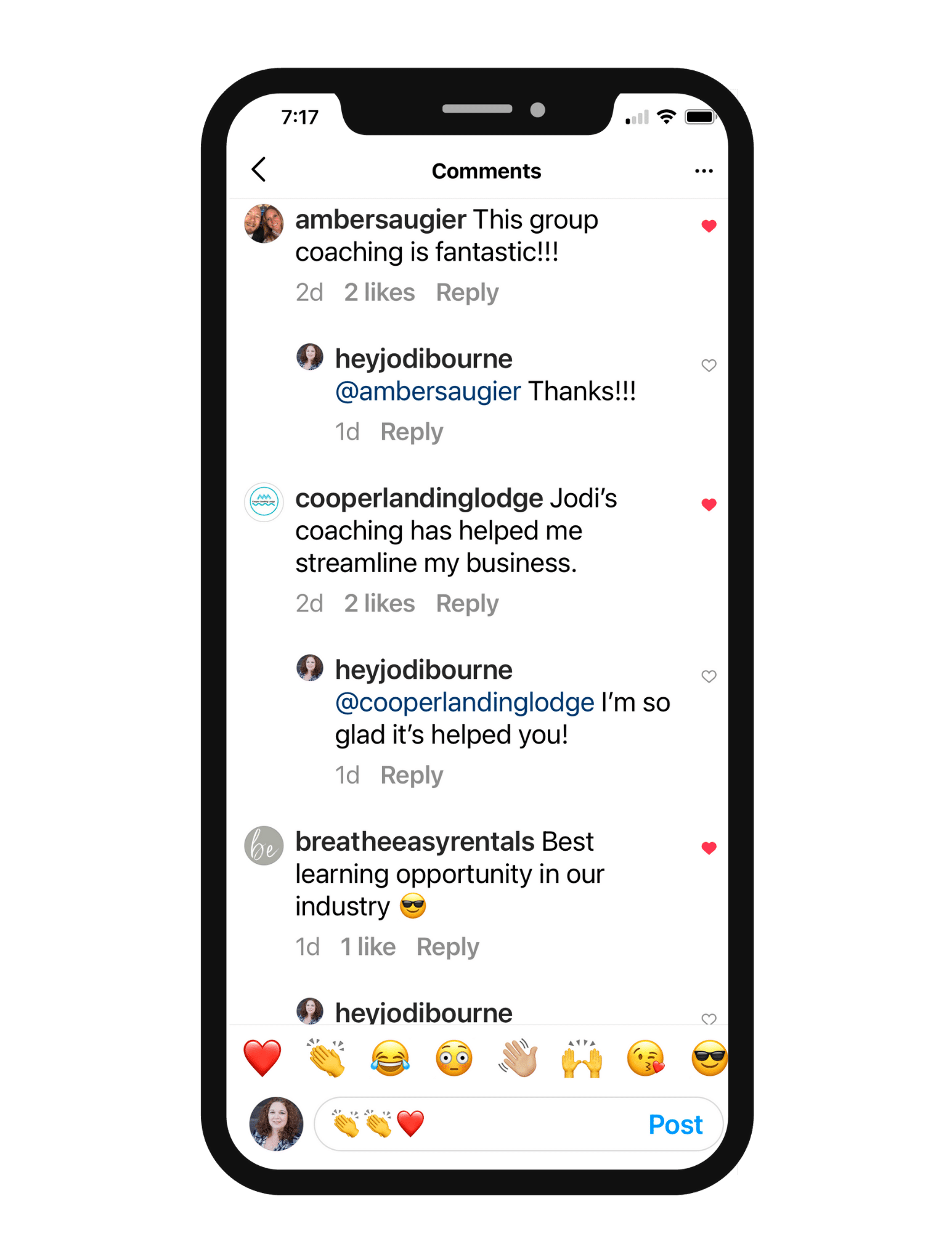 Choose Your Path - Join The Membership To Access It ALL & Get Additional Support OR Purchase Individual Programs
Get years of expertise packed into a video course library with new topics and tools added each month plus private and group mentorship from me! Join Book Direct Pros and have access to the entire library OR choose to purchase courses one at a time. You'll get step-by-step instruction, real life examples, workbooks, and monthly live workshops. PLUS, a monthly tech toolbox full of short tech tutorials.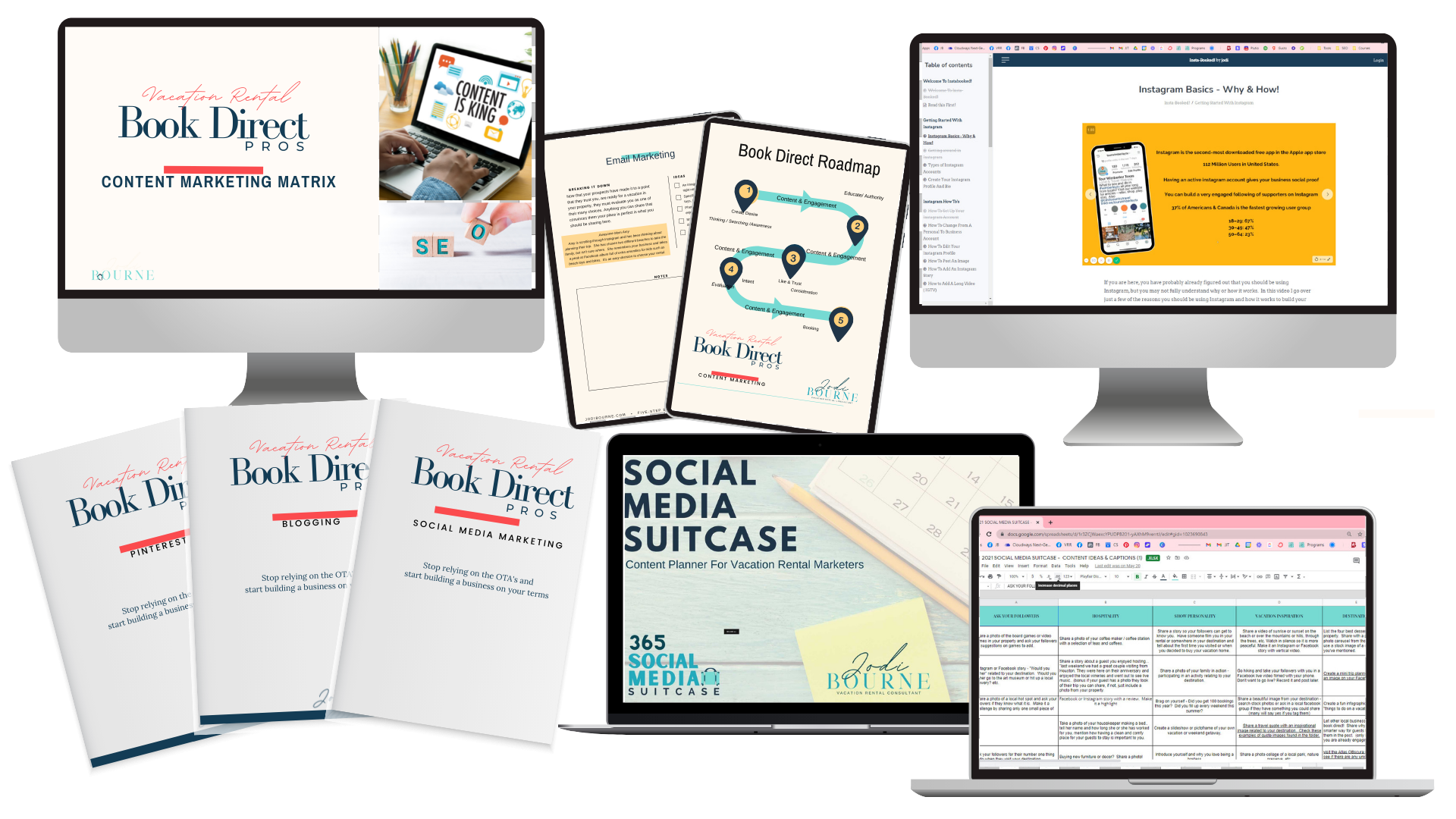 Book Direct Pros Includes Immediate Access to Everything You See Here

BUT, you can purchase each of the courses below separately!




Join Book Direct Pros
CLICK BELOW FOR ACCESS!